Product A: Dyed Film
Dyed film is a film containing a dyed layer (no metal) that provides a dark look for privacy, coupled with excellent heat absorption properties.
The heat absorbed by the film is transferred to the glass, then dissipated outward with the movement of air so that the interior does not heat up.
---
Product B: Hybrid Film

Hybrid film brings metals and dye together in a single application.
By combining the two, there are many benefits. Hybrid film is capable of rejecting a large portion of outside heat despite the brighter dyed film layer. Usually the darker the tint film is, the better it is at rejecting heat, but this is not the case for hybrid film which makes this product very appealing.
---
Product C: Carbon Ceramic

Carbon Ceramic tint film is the perfect combination film to give you enhanced privacy and protection from harmful UVA and UVB sun rays while safeguarding your car's interior and increasing your car's performance. Nano-scaled carbon particles provide top notch color stability without sacrificing clarity, while nano-encapsulated ceramic particles give lasting durability and outstanding
heat rejection.
---
Product D: Ceramic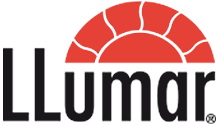 Ceramic tint film may not offer as much privacy as dyed films, but it has amazing benefits including the ability to retain its precise color and appearance for many years. This product rejects the vast majority of heat-producing infrared light invisible to the eye and almost two thirds of outside heat coming through the windows.
It blocks up to 99.9% of the sun's harmful UV rays that cause damage to your skin and the vehicle's interior. Ceramic tint has outstanding optical clarity and does not impede your ability to see while driving at night.
---
If you don't already have tinted windows, here is why you need to get them:
Safer Driving
Driving becomes safer and easier. Sunlight and other very bright lights are not only a hindrance while driving, but can be very dangerous. It only takes a moment of blindness to allow for an accident to happen but window tinting could help prevent these kinds of accidents from occurring.
Stronger Windows
Tinting your windows involves adding a film over the existing glass. This means that your glass will have shatter-proofing on all the windows that are tinted, not only the windshield. In the event of an accident the glass will not break apart and harm the passengers.
Interior Lasts Longer
Having window tinting performed on your vehicle will save the life of your upholstery. UV rays from the sun will over time breakdown the chemical compounds which produce color in a variety of fabrics, leaving you with unattractive and faded upholstery. Tinted windows can stop this process by blocking UV rays and add years to the life of your upholstery.
Benefits Your Skin
UV rays are not only harmful for your car's interior but they also damage your skin. UV rays increase the signs of aging and prolonged exposure has been linked to skin cancer. A well done tint job on your car or truck will protect you from these harmful rays.
Keeps It Cool
Every car owner knows that a car can become very hot when it is left out in the sun. The right window tint can reduce the heat inside your vehicle by up to 60%.
Privacy
It makes it harder to see what is inside of your automobile and therefore, less of a target for car theft.
If you are looking for a provider of quality auto glass tints, then come in and see the professionals at NK Motorwerkz.